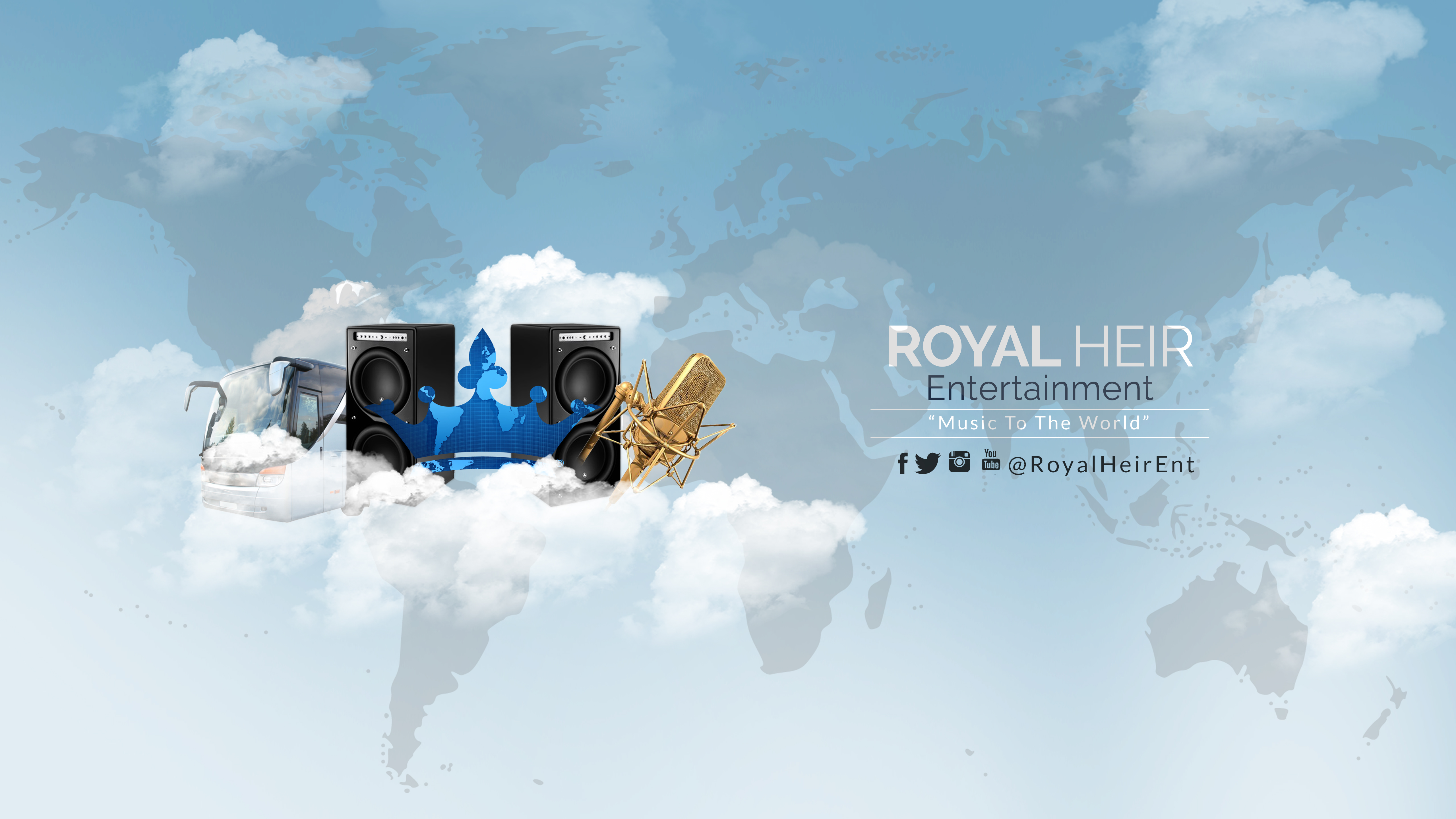 Radio promotion, Tour Booking, Digital Distribution & more, Royal Heir Entertainment has the team and international experience to give your music career the boost you need and lets you keep your rights! We're planning more artist trips/tours and more! Contact us TODAY to be sure you reach fans the RIGHT way! (Ask about our International/Asia Promo Packages) The internet evens the playing field between independent artists and Major Labels but also creates over-saturation making it harder than ever to stand out. We're here to give the Power to the creators.
Royal Heir Entertainment [Midwest-based with an international reach] is a green company; operating digitally and giving back to the community. We provide MAJOR LABEL services without being a label. This means the $$ and Control stay with YOU, the artist. We provide the same opportunities believed to be only for Major Artists, Media Exposure, Performance Opportunities, Online Promotion and Digital Distribution. We have professional experience on both the talent AND business sides of the industry, so we understand the Artist mindset but also know how it needs to be presented. At ROYAL HEIR ENTERTAINMENT we not only care about the imprint we make upon You, we care about the one we leave on the planet. With our digital marketing, services and even the tours we do, we aim to minimize the carbon footprint we leave. We thank you for your cooperation in keeping this planet fresh and healthy for generations to come!
01-September-2016 – Indianapolis, IN – Today the American Basketball Association (ABA) inc. &...
Read More
Welcome, friends. We gave our site a total makeover so thanks for your patience while we were...
Read More
Keep up to date with New Artist Opportunities, Events, Music, and Company developments by joining our email list! (we promise not to spam you).